Your trusted source for Massage Therapy and Reflexology in Vernon, BC
Our Professional Massage Therapist listens to your needs to deliver a truly therapeutic experience.
Online booking is now available at this time.
Due to COVID-19 there are some changes required which are explained in my Back to Work Protocol/Safety Plan. The purpose of this Safety Plan is to minimize the risk of spreading COVID-19 in my Clinic.
Because COVID-19 can be transmitted by people showing no symptoms, it is necessary to continue Social Distancing and wearing facemasks in public.
Due to the nature of my work, keeping a 6-foot Social Distance is not possible.
With that in mind, I have created multiple ways to minimize the risk to my Clients and to myself by following the mandates of the Provincial Health Officer, the College of Massage Therapy of BC, WorkSafe BC, the BC-CDC, and my Liability Insurance Provider. Read more about the Plan…
Massage Therapy Services
Welcome to Your Calm Oasis
Where you find relief from pain, all your tension slips away, & you leave your stress behind.
Enjoy Your Calm Oasis from the busy storm of life. When we take time to relax, to care for ourselves it gives our body, mind, and soul the opportunity to recharge. We believe it is a matter of creating the right environment so that healing can occur. We encourage the healing process to begin by gently removing the obstacles.
Gentle techniques are used to help the body's muscles and fascia let go of tension. Releasing tension allows increased circulation and nerve supply, improving health of the tissues and ultimately health of the body. Subtle changes are effectively and more easily assimilated by our body.
This is true because our body is a sophisticated and finely tuned organism. It is continually working to maintain a constant internal environment. If something upsets that balance beyond the body's ability to restore equilibrium, we experience discomfort or dis-ease. If we view this dis-ease as a wonderful feedback system alerting us that the body is out of balance or alignment, we can take steps to bring us back into alignment or balance.
Each individual is unique in their needs and the steps required to create an environment for healing to occur. Perhaps it is a matter of getting more sleep, drinking more water, taking time for fresh air and exercise, eating more fresh fruits and vegetables.
We believe Acupuncture, Naturopathy, Chiropractic, Physiotherapy, and Massage Therapy all have something to offer in restoring balance to the body.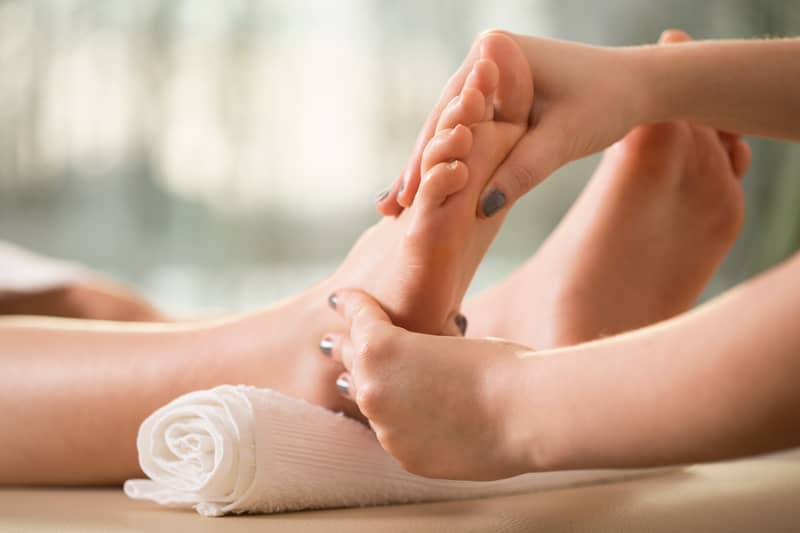 What is Reflexology?
Reflexology is a science that deals with the principle that there are reflex areas in the hands and feet which correspond to all the glands, organs and parts of the body. Reflexology is a unique method of using the thumb and fingers on these reflex areas. Benefits of foot and hand Reflexology include relief from stress and tension, improved blood supply, promotion of unblocking nerve impulses, and helping nature achieve balance or homeostasis.
Whole Body Tune Ups
Give yourself the gift of good health by making regular appointments with Catherine for Massage or Reflexology.
Your Calm Oasis
Massage Therapy Clinic
Catherine Christensen, RMT
Cell: 250-306-7893
Fax: 250-558-7872
Email: cathy@yourcalmoasis.com
Hours of Operation
*By Appointment Only
Monday to Friday | 8 AM – 5 PM
Saturday | 9 AM – 5 PM
Location
Suite #102 3207 30th Avenue
Vernon BC V1T 2C6